Youth Taekwondo Classes In Dubai
The Best Youth Taekwondo Classes at Activolution Sports Academy
Have you been searching for "Youth Taekwondo classes near me?" you've just reached the right place because Activolution Sports Academy is here with just what you're looking for. Having years of experience, we're dedicated to providing quality sports education and training to young athletes in the United Arab Emirates. Our Youth Taekwondo classes are designed to promote physical fitness, mental toughness, and self-defence skills to children and teenagers of all ages and skill levels.
Benefits of Taekwondo for Youth
Taekwondo is an excellent martial art that provides numerous physical and mental benefits to young athletes. Some of these benefits include:
Physical Fitness: Taekwondo is a high-intensity, full-body workout that helps young athletes develop strength, flexibility, and endurance.
Mental Toughness: Taekwondo training requires focus, discipline, and perseverance, which helps build mental toughness and resilience.
Self-Defense Skills: Taekwondo provides a solid foundation in self-defence techniques that can help young athletes protect themselves in dangerous situations.
Confidence and Self-Esteem: The physical and mental skills learned through Taekwondo training can help boost confidence and self-esteem in young athletes.
What Classes Do We Offer?
At Activolution Sports Academy, we offer a variety of Taekwondo and Youth martial arts classes to meet the needs of young athletes of all ages and skill levels. Our classes include:
Beginner Classes: Designed for young athletes with little or no prior Taekwondo experience, our beginner classes provide a comprehensive introduction to the basics of Taekwondo, including techniques, forms, and sparring.
Intermediate Classes: For young athletes with some Taekwondo experience, our intermediate classes build upon the basics to teach more advanced techniques and strategies.
Advanced Classes: Our advanced classes are designed for young athletes with a strong foundation in Taekwondo and who are looking to take their skills to the next level. These classes focus on advanced techniques, advanced sparring strategies, and tournament preparation.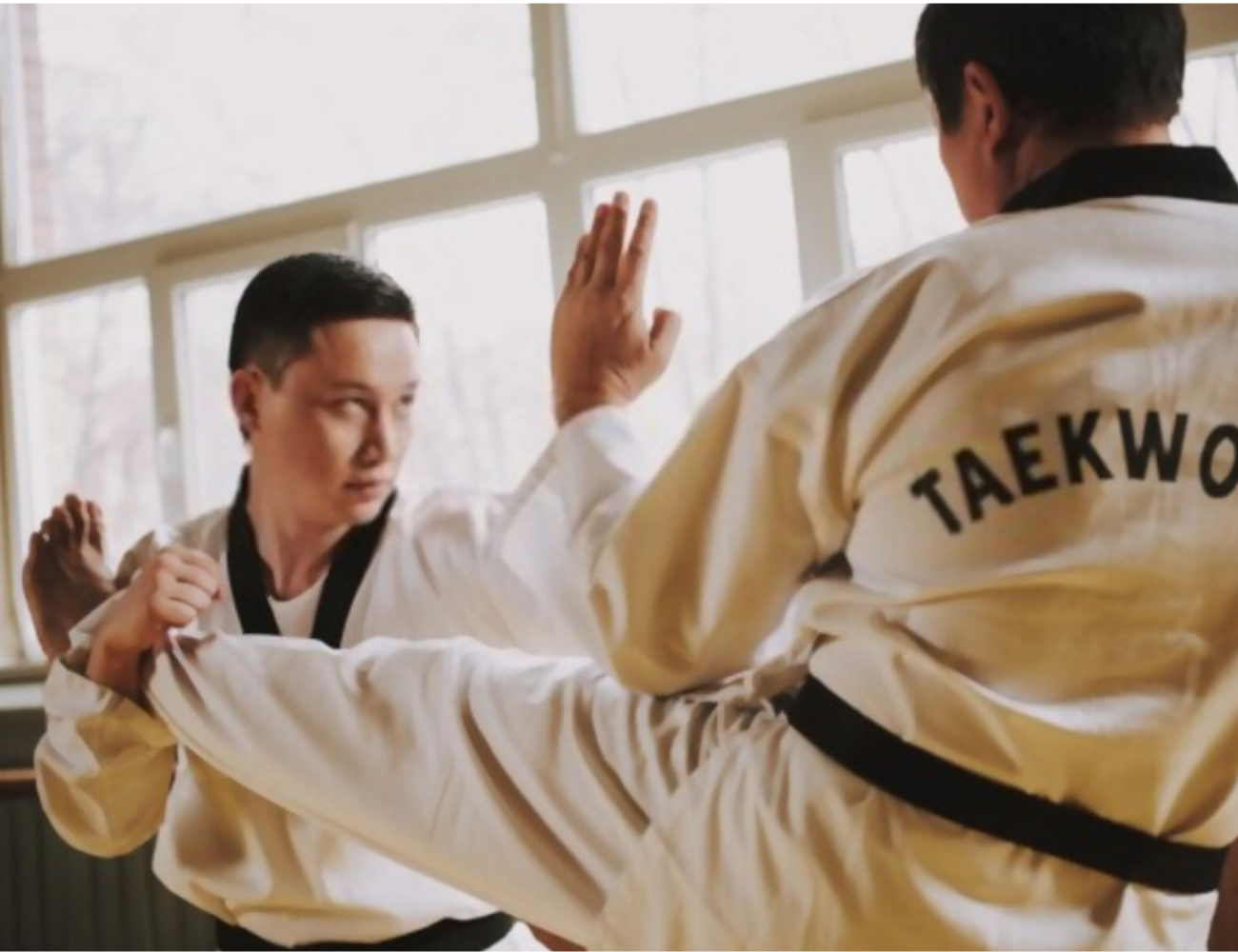 Come And See The Environment For Yourself!
We invite you to come and observe our Youth Taekwondo classes before you enrol and get a feel for our training style and facilities. We believe that our Youth Taekwondo classes are the best in the United Arab Emirates, and we are confident that young athletes will love our classes as much as we do.
Once you start training with us, you'll quickly start to see remarkable improvements in your physical fitness, mental toughness, and self-defence skills. We back this claim with years of experience and the expertise of our instructors. There's a reason our academy has grown exponentially over the years. So enough searching "taekwondo family class near me"; if you want to develop your physical and mental skills, improve your health and fitness, or just have fun, enroll in our Youth Taekwondo classes today!